AfroPunk Block Party
TOMORROW!
Sunday, July 12th!
From 12pm - 8pm
Myrtle Avenue between Clinton and Willoughby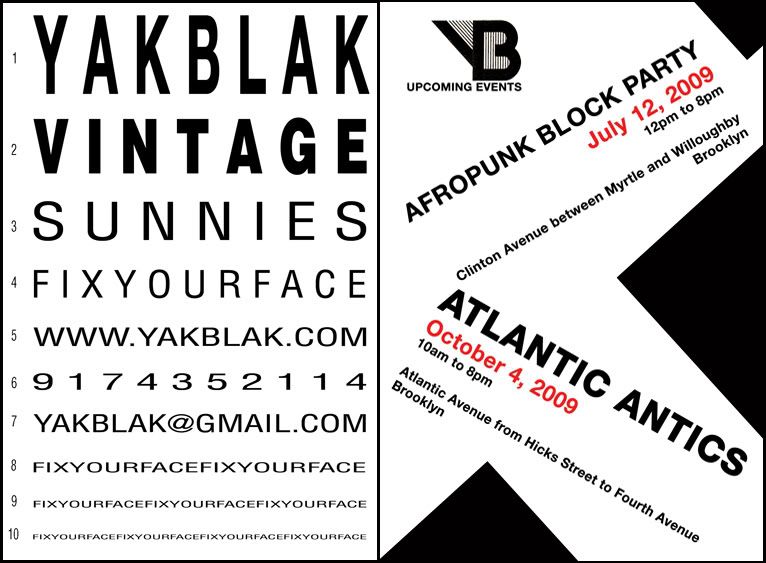 The economy got you down?
Lost your job?
Rent late?
Your girl/guy actin' up, talkin' smack?
Face in a constant grimace cus things just ain't right!?!?
WELL!!!!! Stop whinin' and FIX YOUR FACE!!!!
We can't help you with your problems but we can make you look damn good while you handle your handle!
Pick out your Afro and Don't be a Punk!
Help Us. Help you! FIX YOUR FACE!
YakBlak Vintage Sunnies
FIX YOUR FACE!